Book Your Charter Freight to Marsh Harbour
 Contact us today at 954-906-9593 for charter bookings and inquiries. Book Your Freights to the Stunning Marsh Harbour
Air Freight Services is the premier charter airline with daily Bahamas flights. Our goal is to connect passengers to paradise, crafting a flight experience that brings reliable, memorable and convenient getaways to our customers.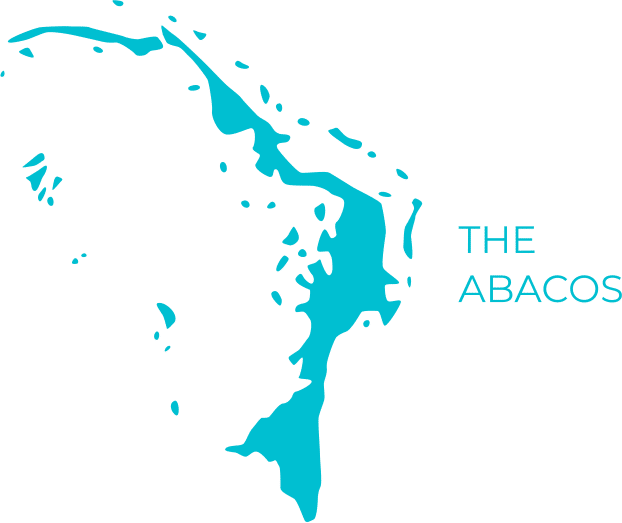 Charter Freights To The Abacos
About Marsh Harbour Bahamas
Marsh Harbour is a great central point for exploring the natural attractions of Little Abaco and Great Abaco.
A fully tarred and graded highway links the colorfully named settlements including Mango Hill, Snake Cay, Cherokee Sound, Fire Road, Red Bays, and our all-time favorite, Hole in the Wall.
And while you can use Marsh Harbour as a mere stop point for exploring other parts of the Bahamas, this little town has much more to offer than what meets the eye.
Air Freight Services provides daily flights to the Bahamas, and we can help you get to Marsh Harbour in a convenient, stress-free way—the way flying was meant to be.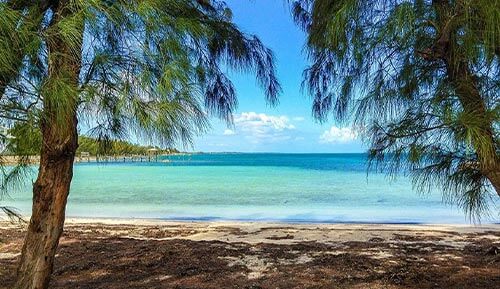 Here are some good reasons why your Bahamas vacation should included a visit to this island paradise: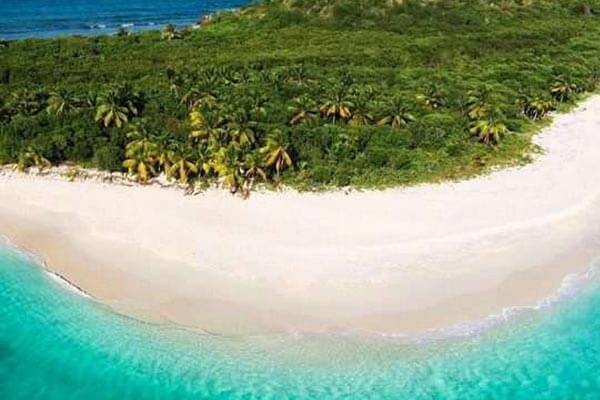 The area around the island are lined with several sandy beaches, but Sandy Cay, Cemetery Beach, and Tahiti Beach are must-visits.
Sandy Cay sits on a private island and houses two beaches – one on its southeast, and the other to the west. Combined, they provide over 800 feet of the whitest, softest sand you'll ever find.
Cemetery Beach is located on the southern end of the island. This quiet beach is a great option for beachgoers who value peace and tranquility. The calm, translucent ocean gives it a chill vibe, while the soft white sandy beach makes it a prime spot for picnics.
On the far end of the Elbow Cay Island is Tahiti Beach, another secluded shoreline with sugary white sands and cool blue waters.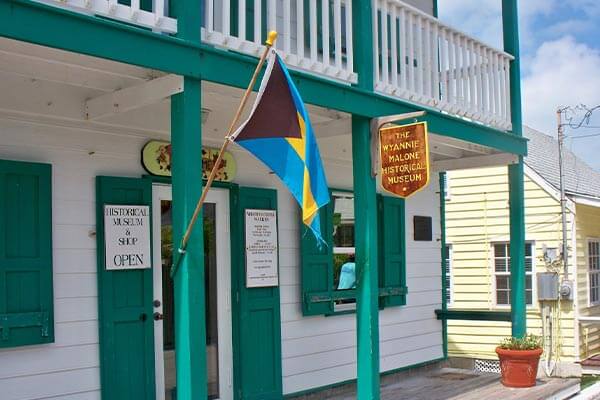 Marsh Harbour boasts two museums, both of which give you a chance to explore the rich culture and history of this scenic town.
The Wyannie Malone Museum is located 6.4 miles east of the center of the island, at a place known as Hopetown. It's named after the town's founder and showcases the rich history of the Bahamas through artifacts and photography. The museum also hosts fun-filled events like the Island's Heritage Day.
Cetacean Museum focuses on the history of one of the island's longest-standing practices – whaling. And while whaling has somewhat died out over the years, it still remains an interesting topic to many as it was an influential industry in the pre- and early industrial era.
Fun Things to Do in Marsh Harbour, Bahamas
Beauty abounds in Marsh Harbour with plenty of scenic locations that are perfect for daily excursions.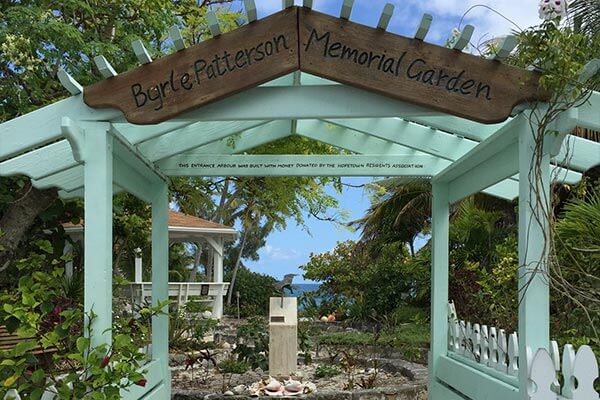 Visit Byrle Patterson Memorial Gardens
If you're looking for a nice change of pace from beaches and museums, the Byrle Patterson Memorial Gardens is a great way to do it. Here, you'll enjoy a relaxing walk as you soak in the beauty of the well-maintained trees and flowers while honoring the memory of the people who died in the 18th-century cholera epidemic.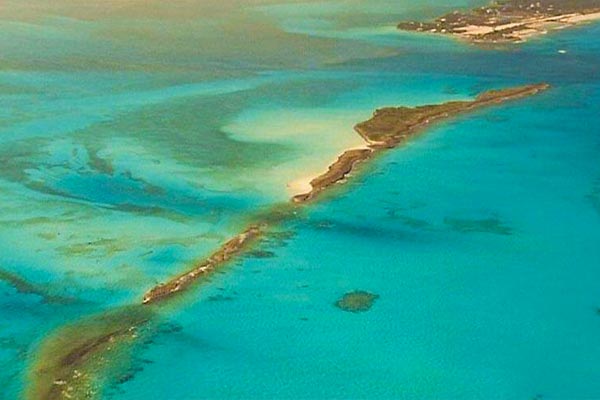 Explore Fowl Cays National Park
Established in 2009, the Fowl Cays is one of the region's newest national parks. Measuring 3.6 square miles and boasting a colorful barrier reef, there's plenty to explore at Fowl Cays.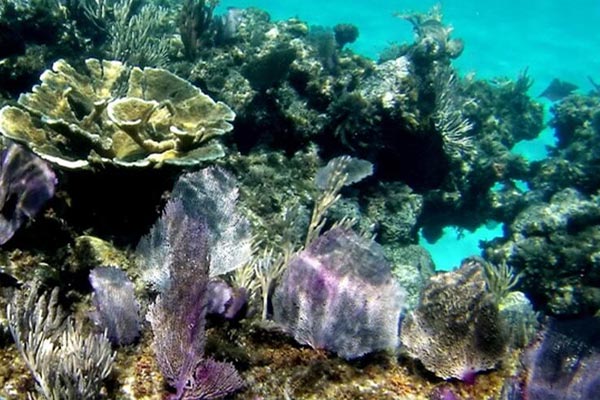 Scuba Diving and Snorkeling
The Abacos are popular for their excellent diving sites, and many of them are clustered around the Marsh Harbour. This includes a reef with little cave-like catacombs sitting behind the Guana Cay and the Fowl Cay National Reserve that boasts wide tunnels and a vast variety of fish.
In the south of Marsh Harbour is another popular dive site, the Pelican Cays National Park. This shallow dive is teeming with exotic marine life including turtles, spotted eagle rays, and tarpons.
All of these dive sites allow snorkeling. But if you're looking for a strictly snorkeling site, head to the Mermaid Beach for the best snorkeling experience in the Abacos.
Frequently Asked Question Before Traveling to the Bahamas
What is Air Freight Services?
Air Freight Services (FAA Certificate number N5CA865Y) is a certificated On-Demand / Commuter Air Carrier and holds Economic Authority issued by The Department of Transportation. All flights provided by Air Freight Services are conducted in accordance with 14 CFR Part 135 of the Federal Aviation Regulations
We have been in business since 2002 with our base of operations at Fort Lauderdale Executive Airport. We offer both private charters and scheduled service, as well as freight service, to numerous destinations in the Bahamas.
How to Apply for a Travel Health Visa to the Bahamas
Travel Protocols
Updated April 21, 2021:
TRAVELING TO THE BAHAMAS:
Effective May 1st, 2021 those travelling to The Bahamas from outside of the country will be exempt from a RT- PCR COVID-19 test IF they are fully vaccinated and have passed the two-week immunity period.
Proof of full vaccination will be required
All persons not fully vaccinated must obtain a negative COVID 19 RT-PCR (nasal swab) test taken no more than five (5) days prior to travel.  The day you take your test is considered "Day Zero".
Children 10 years old and younger are exempt from testing. However, you still must apply for a Travel Health Visa for them.
All Travelers will be required to apply for a Bahamas Health Travel Visa at travel.gov.bs regardless of vaccination status.
The Travel Health Visa fees are listed below.   The fees are inclusive of the Day 5 Rapid Antigen Test (when applicable) as well as mandatory Trip Interruption Health Insurance.
          $40 – Visitors Staying up to four nights and five days
          $40 – Citizens and Returning Residents
          $60 – Visitors staying more than four nights
          FREE – Children 10 and Under
If Visitors stay beyond 4 nights and 5 days, a Rapid Antigen Test will be required.
This test will be available in all Out Island Destinations (example: Staniel Cay Yacht Club will be offering the 5th day test to Hotel and Marina Guests, as well as travelers in the area).
For the duration of the visit, Visitors will complete a daily online health questionnaire for symptom tracking purposes.
The wearing of masks and social distancing guidelines remain in effect.
***If assistance is needed through the Health Visa process, please contact the Health Visa Compliance Team***
(242) 502-0829    healthvisa@bahamas.com
TRAVELING FROM THE BAHAMAS TO THE US:  **updated April 22nd, 2021**
All Travelers, two (2) years of age or older,  returning to the US
from the Bahamas will be required to produce a negative Rapid Antigen
Test no more than three days prior to travel, regardless of vaccination
status.
All Air Freight Services passengers are REQUIRED to upload their negative Rapid Antigen Test results 48 hours prior to their departure flight back to the US.  Passengers who do not provide this will be denied boarding.
The current Travel Health Visa is being updated to include your
departure rapid antigen test, which can be obtained at numerous
locations throughout the Bahamas.
We appreciate your patience as we navigate this fluid situation. All of us at Air Freight Services look forward to making your next Out Island experience the most memorable one yet!
PRE-FLIGHT RT-PCR TESTING LOCATIONS:
How do I confirm my tickets?
Acceptance of these Terms and Conditions and payment in full are required to secure tickets. Reservations may be made directly online at our website, MakersAir.com, or by calling (954) 771-0330. Air Freight Services accepts American Express, MasterCard, and Visa. You will receive a confirmation itinerary via email for all tickets and charters.
Can I change my flight? Fees?
Please note that all tickets are non-refundable. No changes can be made to your ticket once you are within 8 hours of departure time. Should your travel plans change, please complete a Air Freight Services Travel Reschedule Form. Change fees will apply as follows:
No change fee for changes made at least 14 days prior to departure
$75 per passenger for changes made 8 to 13 days prior to departure
$100 per passenger for changes made 2 to 7 days prior to departure
$150 per passenger for changes made up to 8 hours prior to departure.
If changes made inside of 8 hours of departure, customer forfeits ticket
What is the Terms and Conditions Agreement?
This Agreement sets forth the terms and conditions under which Nealco Air Charters Services, Inc. d.b.a. Air Freight Services with offices at 2331 NW 55th Court, Hangar 19, Fort Lauderdale, FL 33309, (henceforth "Operator", "us", "we") in return for payment in the amount indicated as the total cost for airfare, agrees to provide you ("Passenger", "you", "your") with air transportation services.
By purchasing your Air Freight Services ticket, you acknowledge your agreement to these Terms and Conditions.
RESPONSIBILITY:Operator provides air transportation services only and is therefore responsible only for the Passenger's flight. The Operator does not offer or provide any other services. Please note: Exposure to COVID-19 or other illnesses is an inherent risk in any public location where people are present. While Air Freight Services conducts extensive health and safety protocols, we cannot guarantee you will not be exposed during your travel. If you purchase other services (hotel, rental car, etc.) in connection with your flight, those other services are the responsibility of the provider of those services and/or their agent(s). Neither Operator, nor its agents, servants, employees, management, owners or your travel agent, assumes any responsibility for any claim, cause of action, injuries, losses or damages arising from the acts or omissions of any third-parties involved with your flight, or quarantine, disturbances, government restrictions or regulations, damage, delay of baggage or other property, inconvenience, loss of enjoyment, loss of pay, disappointment, mechanical breakdown, government actions, strike, lockouts, war, terrorism, weather, acts of God, force majeure, or other factors of causes beyond our control.
INSURANCE: The Operator recommends trip cancellation, health, and accident insurance. This important protection can save you money if you are forced to cancel or alter your trip. As indicated herein (Section 5, "Itinerary Changes and Cancelations"), all tickets are non-refundable. We strongly encourage all passengers to contact a reputable travel insurance agency to protect their travel investment.
AIR CARRIERS AND AIRCRAFT:The Passenger is flying on a flight operated by Nealco Air Charter Services, Inc. d.b.a Air Freight Services, a Certificated On-Demand and Commuter Air Carrier holding economic authority from The Department of Transportation and operating under 14 CFR Part 135 (FAA Certificate # N5CA865Y). All Freights operated by Air Freight Services will be performed using a Cessna Grand Caravan (208-B) aircraft with 9 passenger seats. However, the operator, at its sole discretion, reserves the right to change the aircraft type or capacity, or the air carrier performing a given flight. The Passenger is not guaranteed a particular plane or non-stop service. If a substitution of aircraft becomes necessary, Air Freight Services will make best efforts to provide substitute service at comparable departure times, subject to operational constraints. No refunds or compensation will be given for such substitutions or changes. Air Freight Services is not responsible for costs incurred by the Passenger (hotel, missed connections, etc.) due to any delays because of weather, mechanical issues, customs and immigration delays, and any other reason beyond our reasonable control. Trip Insurance will protect against such events and is available via numerous third parties if desired.
The origin and destination cities for each flight leg, the dates and times of the outbound and return flights, and the amount and terms for payment will be printed on the ticket.
Airfare:The airfare amount quoted to Passenger includes air transportation and all applicable taxes, government imposed user fees, and any other applicable fees for the itinerary booked with Air Freight Services. This price varies based on destination and other factors, however the total and complete price will be the price printed on your ticket and approved by you prior to making payment. Passenger is responsible for all incidental expenses (including excess baggage charges detailed below). No refund will be made for services included in the ticket price which Passenger chooses not to use.
RESERVATIONS AND PAYMENT:Full payment and acceptance of this Agreement are required to secure tickets. Reservations may be made directly online at our website www.MakersAir.com or by calling (954) 771-0330. Passenger has a right to request a copy of this Agreement prior to making payment. For bookings made by calling (954) 771-0330 or via our website, Air Freight Services accepts American Express, MasterCard, Visa, and Discover.
ITINERARY CHANGES AND CANCELLATIONS:The right to a refund if the Passenger changes or cancels a reservation is limited. ALL PAYMENTS (i.e. "Tickets") ARE NON-REFUNDABLE. Reservations may be changed or cancelled up to 8 hours prior to departure with a change fee.   Change fees are as follows:
No change fee for changes made 14 days prior to departure
$75 per passenger for changes made 8 to 13 days prior to departure
$100 per passenger for changes made 2 to 7 days prior to departure
$150 per passenger for changes made up to 8 hours prior to departure.
If changes made within 8 hours of departure, customer forfeits ticket.
The particular flight or flights will then be flagged in our system and credit must be used within 12 months of the date of cancellation. The net amount of the credit will remain in escrow until it is either used or expires. Upon expiration (12 months), all monies are forfeited by the Passenger. Extensions beyond one year are not possible. Passengers who do not notify Air Freight Services at least 8 hours in advance of their cancellation or change request for a future flight voucher forfeit their right to credit for future travel. Changes and cancellations can only be made by emailing info@smmbrainstorming.com or completing a Travel Reschedule Form. The time stamp on your email or submission form to us must reflect the 24-hour cutoff or no credit will be preserved. All changes must be submitted via the above two choices: a voice message left to this effect is not sufficient. No credit will be issued for a cancellation or schedule change made within 24 hours of departure time. In this instance, the entire airfare price is forfeited.
FREE BAGGAGE ALLOWANCE AND BAGGAGE POLICIES:Each ticketed passenger may check up to 40 lbs. of baggage, inclusive of personal items such as handbags, laptop bags, etc. Anything over 40 lbs. will be charged an Excess Baggage Fee of $1.75 per pound and it is not guaranteed to make your flight. Please note that excess baggage can be accepted on a space-available basis only, as determined by Air Freight Services on the date of travel. If you anticipate having an excess weight of 40 lbs. per person, please contact Freight@smmbrainstorming.comso we may speak with you about your options. It is important to note that any items that fly unaccompanied (including passenger excess luggage and guaranteed cargo delivery) are subject to duty and must have receipts and invoices attached. You are responsible for the payment of duty. Any applicable Excess Baggage Fees are required to be paid at check-in, prior to boarding the plane. All checked and carry-on baggage must have outside baggage tags for identification.
PETS:Air Freight Services will transport a pet at a minimum fee of $35 or $2.00 per pound, whichever is greater. Pet must remain confined to an FAA-approved carrier for the duration of the flight. The passenger may provide their own crate or rent one from Air Freight Services for a fee of $25 each way. All pets must obtain a permit from the Department of Agriculture in the Bahamas before entering the Bahamas. Their phone number is 242-325-7502 or 7509. This process can take up to two weeks so please plan appropriately. To re-enter the United States, pet owners are required to provide a current rabies vaccination. Verification of documentation will be required prior to boarding the aircraft.
LIMITATION ON LIABILITY FOR BAGGAGE:Air Freight Services assumes NO LIABILITY for any items left by a Passenger in the passenger compartment of the aircraft. Air Freight Services is not liable under any circumstance for loss or damage to money, jewelry, collector's items, silverware, furs, artistic items such as paintings, clocks and watches, negotiable papers or securities, business documents, eyeglasses, cameras, electronic or computer equipment, photographic equipment, medications, mechanical, recreational, or sporting equipment, items made of paper, perishable items, x-ray items and other light-sensitive materials; toys, infant seats, strollers or other similar valuable items included in a Passenger's checked or unchecked baggage with or without knowledge of the carrier. Air Freight Services is not responsible for damage to luggage arising from normal wear and tear of ordinary handling, including scratches, scuffs, puncture, stains, and marks. Air Freight Services assumes no liability whatsoever for damaged or loss of baggage.
AIRPORT CHECK-IN: All Passengers must check-in for a flight no later than 60 minutes prior to the scheduled departure time.Passengers will not receive refunds for missed flights. All passengers must have a valid Passport in their possession upon check-in. Freights close 20 minutes prior to the scheduled departure time and passengers who show up after this deadline forfeit their seat. No refunds or credit is given in the instance where a passenger shows up after the 20-minute cutoff and cannot board the flight. This is considered a "no show" and no refunds will be given.
TRAVEL DOCUMENTS:All Passengers must have a valid passport to travel to and from the United States. WITHOUT THIS IDENTIFICATION, YOU WILL BE DENIED BOARDING AND WILL NOT BE GIVEN A REFUND. A driver's license and birth certificate are no longer sufficient for traveling to and from the Bahamas. Citizens of non-US countries may have additional entry requirements for both the US and the Bahamas. The Passenger is responsible to determine and obtain proper travel documentation such as visas, passports, and notarized authorizations. For more information on U.S. entry requirements, please visit www.travel.state.gov or www.dhs.gov. Please consult the Consulate of the Passenger's international destination for further information on their entry requirements. For all destinations, infants and children traveling without both parents must have a notarized letter from the parent(s) not traveling, a death certificate, or the original court document specifying sole custody. No refunds will be made if improper documentation results in denied boarding or entry. For all Air Freight Services flights, a government-issued Passport is mandatory for all persons.
CUSTOMER SERVICE:Air Freight Services is committed to quality service. In the unlikely event that you have cause for dissatisfaction during your flight, please call 954-906-9593to discuss the issue with a Customer Service Representative.
GENERAL:The rights and remedies made available under this Agreement are in addition to any of the rights and remedies available under Florida law. Further, in the interest of clarity and for the avoidance of any doubt, the Passenger agrees that all rights, remedies, and privileges available to Air Freight Services under this Agreement shall also apply to and act for the benefit of our owners, agents, servants, employees, officers, directors, representatives, contractors, or other third party service providers that Air Freight Services may retain or engage to provide services on behalf of Air Freight Services under this Agreement. The acceptance of a refund, or alternative travel arrangements, as provided for in this Agreement shall constitute a full and final settlement and release of all other claims or remedies against Air Freight Services. By executing this Agreement, the Passenger specifically acknowledges and consents to all conditions set forth herein. This Agreement contains the entire agreement between the parties and completely supersedes any prior arrangements or representations of Air Freight Services, verbal or in writing. This Agreement can only be amended in writing and must be signed by both parties. Any oral representations or modifications shall have no force or effect. Florida state law shall govern this Agreement. Any claim against Air Freight Services must be presented in writing within ten days of the date of the Passenger's return flight. Air Freight Services is not liable for any claims presented after ten-day period.
HAZARDOUS MATERIALS: With the acceptance of this agreement, the passenger acknowledges that they have been informed about the requirements for the transport of items being classified as "Hazardous Materials" as well as exceptions and exemptions as outlined in various publications, including 49 CFR 175.10 and/or a descriptive publication by the FAA such as are published for all kinds of Lithium batteries. These publications may not always represent the latest status; it is therefore suggested that the passenger contact Air Freight Services for any kind of question in relation to passenger obligations and Hazardous Materials in checked or carry-on luggage and/or cargo/freight. If – during the course of a random inspection – non-compliant items are discovered, these items will be withdrawn from air transportation until they are made compliant with regulations. Once withdrawn, the passenger has the option to not ship these items or to have them processed into a compliant form with corresponding charges to the passenger.
Am I allowed to bring liquids, fruits and/or vegetables into the Bahamas or back to the U.S.?
Bahamian Law allows Duty Free (into the Bahamas):
$100 total of duty-free items to visitors
1 qt. of liquor OR 1 qt. of wine OR 1 6-pack of beer
200 cigarettes OR 50 cigars
NO FRUITS OR VEGETABLES
U.S. Customs Allowance (into the U.S):
Conch/Fish: 10 lbs. per person
Lobster: 6 per person (MUST be more than 6 inches in length)
NO MEATS, FRUITS, OR VEGETABLES
How do I travel with a drone?
Bahamas Drone Regulations. According to Bahamas's national aviation authority, the Bahamas Civil Aviation Authority (BCAA), flying a drone is legal in the Bahamas, but we recommend being aware of and compliant with the drone regulations listed below before doing so. You need to register your drone.

If you'd like to contact the BCAA directly before you travel with any questions you might have, here is their contact information: dronesupport@bcaa.gov.bs/ +1 242 397 4700
General Rules for Shiping a Drone in the Bahamas
Based on our research and interpretation of the laws, here are the most important rules to know for flying a drone in the Bahamas.
A permit is required for all drone use in the Bahamas. See the section below for more information.
You must register your drone to fly in the Bahamas. The registration portal can be found here.
Do not fly within 50 ft. of any person, building, or vehicle not associated with the drone's operation
Do not fly over or within 150 meters of any congested or populated area.
Do not fly higher than 400 ft.
Do not fly within 5 nautical miles of any airport.
Do not fly over private property unless you have consent from the property owner.
Do not fly over military installations, nature reserves, or areas labeled a "no drone zone."
Do not fly at night or in bad weather conditions with low visibility.
Can I ship freight to the Bahamas?
Step 1:  Create your free Freight Account with us
Step 2:  Address your packages correctly
When you have your packages delivered to Air Freight Services, it is important they are addressed using the format below:
YOUR FULL NAME HERE 
2331 NW 55th Court
Fort Lauderdale, FL 33309
*PLEASE NOTE: Do not
put our company name on the package.
Your
name must be on the package, and this name must be the
exact
match of your name registered with 
Click2Clear
.
Step 3: Track your Packages
Please track your package deliveries to us online via the company you ordered from. Then email us at 
Freight@smmbrainstorming.com
 24 hours after 
ALL
your packages show as "delivered" to let us know you are ready for your bin to be pulled. We will then prepare your packages for shipment to the Bahamas. Please note we require that you give us 24 hours after your package is delivered to allow enough time for the package to be scanned into our system and distributed to your customer bin. Due to the volume of packages received daily, we do not call customers upon receipt of packages.
Step 4:  Pay your Invoice
Once your shipment is finished being prepared, we will email you the invoice for payment. It is very important for you to review the invoice carefully and be sure that all the tracking numbers you are expecting in this shipment are there.  Once you have double-checked the tracking numbers, simply click the link to pay your invoice. Upon receipt of your payment, your shipment will go out on our next available flight for delivery to you! Please note all delivery times are calculated from the date the package(s), documentation, and full payment have been received.
Additional Special Instructions for Customers Shipping to Staniel Cay
In order for your unaccompanied parcel to be shipped to Staniel Cay, you must register with Click2Clear. We are unable to ship anything for you without this registration.   Additionally, we will need your receipt(s) for the items we are sending. This is required for customs – both U.S. Customs at departure and Bahamas Customs upon arrival. When you place an order, please ask the supplier to include an invoice/receipt and contact information for the recipient. Please note that you are responsible for payment of all duties, levies, and required broker fees. All packages shipped to Staniel Cay MUST include:
Invoice with total monetary value (item $, tax $, shipping $)
Cruising Permit (if applicable)
Recipient Contact Information (phone, email)
Freight Duties and Levies
The average duty is 45% of the total landed value ($ value of item + any insurance premium + ALL shipping costs) of your items. However, a few common items are either free or somewhat less. Duty will be collected at the port-of-entry for all parcels being shipped to: Chub Cay, Great Harbour Cay, North Eleuthera, Rock Sound, San Andros, Fresh Creek, Congo Town, Cat Island. You, the shipper, are responsible for being aware of and paying for, all duties and levies applicable to your package.
NOTE: If a parcel contains a repair/replacement part for a vessel, and you submit a valid cruising permit to us at time of delivery, you may only be subject to entry and processing fees. However, not all replacement parts fall under this condition, so please contact the freight department with any questions.
If a parcel contains building materials (materials used in the structure of building), you may only be subject to entry and processing fees. Please visit www.bahamas.gov.bs for information on duties, exemptions, levies, VAT, etc.
What Are The Special Handling Charges?
Special handling charges may apply on exceptionally bulky or heavy items, repackaging, storage, Hazmat, forklift, domestic shipping, etc. Storage fees will apply to parcels left at our facility for over 1 week without contact or shipment information.
You may ship perishable items. Perishable items always fly at the Priority Rush Rate as we cannot store them. All deliveries of perishable items should be individually coordinated with our Freight Department to ensure prompt and expedited delivery.
Can a minor travel unaccompanied?
Yes, a minor can travel unaccompanied as long as they have a notarized permission letter with both parents signatures on it. Additionally, a copy of this notarized letter must be emailed to our Reservations team at least 24 hours in advance at info@smmbrainstorming.com.
How much luggage can I bring?
Each ticketed passenger (with the exception of lap babies) may check up to 40 lbs. of baggage at no charge. Anything over 40 lbs will be charged an Excess Baggage Fee of $1.75 per pound and is not guaranteed to make the flight, unless a Guaranteed Cargo Delivery block was purchased at least 24 hours in advance. Please see next question below for further details regarding excess baggage.
Traveling from Bahamas to US..do we need to get an antigen test if we are already vaccinated?
Toggle content goes here, click edit button to change this text.
Can I bring my pet?
Pets are welcome to fly with us as long as we are notified AT THE TIME OF BOOKING and all other rules and regulations are followed. Due to regulations, you must call the office, prior to booking your flight, at 954-906-9593 to confirm that there is space available on your flight for your pet. Minimum pet fee is $35 or $2.00 per pound, whichever is greater. The "per pound" pet charge will include the weight of the crate or "carrier". Pet must remain confined to an FAA-approved carrier for the duration of the flight. Please note that while in our lobby, all pets must remain in their crate or on their leash.
If you are traveling aboard our private charter aircraft (N633AH), only one pet up to 10 lbs is allowed and must remain confined to an FAA-approved carrier for the duration of the flight.
Where do we clear U.S. Customs & Immigration?
Upon your return to the U.S., the aircraft will taxi immediately to the U.S. Customs and Border Patrol offices at 5301 East Perimeter Road, Fort Lauderdale, Florida 33309. All items must be removed from the aircraft and each passenger is responsible for his/her own bags. Please stay with your pilot during this process and do not leave the building until instructed to do so. PLEASE NOTE: No mobile phone use is allowed for phone calls or texting while you are in the Customs building.
Are there any nearby Ft. Lauderdale hotels that offer a discount if I fly with Air Freight Services?
Yes, we have negotiated a special corporate rate with the below hotel:
2440 West Cypress Creek Road
Fort Lauderdale, FL 33309
What Form of Payments Do You Except?
The preferred form of payment is credit card. We take MasterCard, VISA, Discover and American Express.
Any freight invoices that go unpaid after 30 days will be subject to late charges.
Are all the taxes and fees included in the quoted price?
On all scheduled service fares, the price on your itinerary includes all applicable taxes and fees. However, extra baggage charges, if applicable, are NOT included in this price. On private charters, certain landing fees, customs overtime fees, etc. may not be included in the quoted price. This will depend on the specific charter details (time, destination, etc.) which will be explained by our Charter Coordinator to you.
What happens if my baggage is over the 40lbs allotted to me?
Each passenger is allowed 40 lbs of baggage at no charge. Anything over 40 lbs will be charged an excess baggage weight fee of $1.75 per pound and is NOT guaranteed to make your flight.   The only way to guarantee excess baggage to make your flight is if a Guaranteed Cargo Delivery block is purchased at least 24 hours in advance.  It is important to note that any items that fly unaccompanied (including passenger excess luggage and guaranteed cargo delivery) are subject to duty and must have receipts and invoices attached. You are responsible for the payment of that duty.
I'm flying into FLL, MIA or PBI airport. How can I get from there to Air Freight Services?
There are many options for transportation to our hanger – car service, rental cars, Uber, Lyft, and taxis. Please feel free to contact our Reservations team should you desire further information.
How early do I need to arrive at the airport?
All passengers must arrive and check-in NO LATER than 60 minutes prior to the scheduled departure time.
Can I park at Air Freight Services?
Air Freight Services provides complimentary valet services for our passengers. Simply pull into the Air Freight Services lot and one of our friendly valet attendants will assist you. Self-parking is not available. Air Freight Services is not responsible for vehicles or their contents. Please note long term parking is no longer available.
How do I get to Air Freight Services for my flight?
Air Freight Services is located at 2331 NW 55th Court, Hangar 19, Fort Lauderdale, FL 33309 at Fort Lauderdale Executive Airport.
Approximate drive time to Fort Lauderdale International Airport (FLL) – 20 minutes.
Approximate drive time to Miami International Airport (MIA) – 35-45 minutes.
Approximate drive time to Palm Beach International Airport (PBI) – 35-45 minutes
From I-95: Take the Commercial Blvd exit (#32) and head west approximately 2 miles to NW 21st avenue. Make a right turn on NW 21st avenue and follow the road about three quarters of a mile.
From the Turnpike: Take the Commercial Blvd exit (#62) and head east approximately 3 miles to NW 21st avenue. Make a left turn on NW 21st avenue and follow the road about three quarters of a mile.
We are located on the right-hand side of the road in hangar #19. You will see a sign above the bay door that says Air Freight Services. The office and lobby are located on the left side of the building.  Air Freight Services provides complimentary valet parking for our passengers.
How Do I Register for a Click2Clear account?
Thank you for reaching out to the Air Freight Services Freight Department! We will respond to you shortly. In the meantime, we are excited to announce that Air Freight Services is fully compliant with the new Click2Clear program implemented by the Bahamas Government. It is mandatory that anyone (Bahamian or US residents) that ship items into the Bahamas be registered online for this new system.
It is extremely important to note that your name on the Click2Clear account must exactly match the name on your packages. If this name is different from your previous shipments with us, it is vital that you update your Air Freight Services account with the valid name as soon as possible in order to avoid any delays or fines attached to your shipments.
Explore more destinations in the Bahamas
Enjoy Charter Freights to Great Abaco with Air Freight Services
For Charter flights toAbaco  and other parts of the Bahamas, look no further than Air Freight Services.
We have weekly scheduled flights to the Bahamas. Contact us today at 954-906-9593 for bookings and inquiries.